The Skylancer Academy upskills talented individuals across a variety of fields to succeed in the top online marketplaces for freelancers.
Skylancer Academy Overview
The Skylancer Academy consists of mentorship sessions and advanced technical training that enables experienced individuals to monetise their skillsets online.
This program is for anyone with talent and experience in a diverse set of fields – ranging from translation and voice-over work to graphic design and web development – to take their skillset online.
The program will help build a solid foundation to start working as a freelancer immediately on top English and Arab speaking freelancing marketplaces as well as social media channels.
Not only does it teach digital marketing fundamentals and how to navigate online market places but is also accompanied by professional skills training that solidifies technical knowledge to attract and manage international clients.
Benefits of joining the Skylancer Academy
In addition to the training received and to start working online quickly, participants will be able to enjoy the benefits of our partnership with Payoneer and Upwork.
We help set-up accounts on both platforms, with free promo-codes and special access, that will help kick-off the freelancing journey, win that all-important first client and securely withdraw funds earned digitally.
We welcome all graduates into our community of alumni where they will find a group of like-minded individuals.
They continue to have access to career counseling sessions, mentorship, a host of events and activities, wide variety of resources and online courses as well as a broad community of local and international developers, designers and talent. 
Saed Habib
Freelance Academy Program Manager
Ahmed Al Rantisi
Performance & Quality Assistant
Sereen AlKahlout
Freelance Community Building Assistant
Ibrahim hout
Technical Skills and Community Engagement Coordinator
Eman Alhayek
Freelance Program Assistant
Mohammed zourob
Freelance Program Assistan
Mohammed Alfarra
Freelance Program Coordinator
Samah Ramadan
Freelance Program Assistant (Khan Younis hub)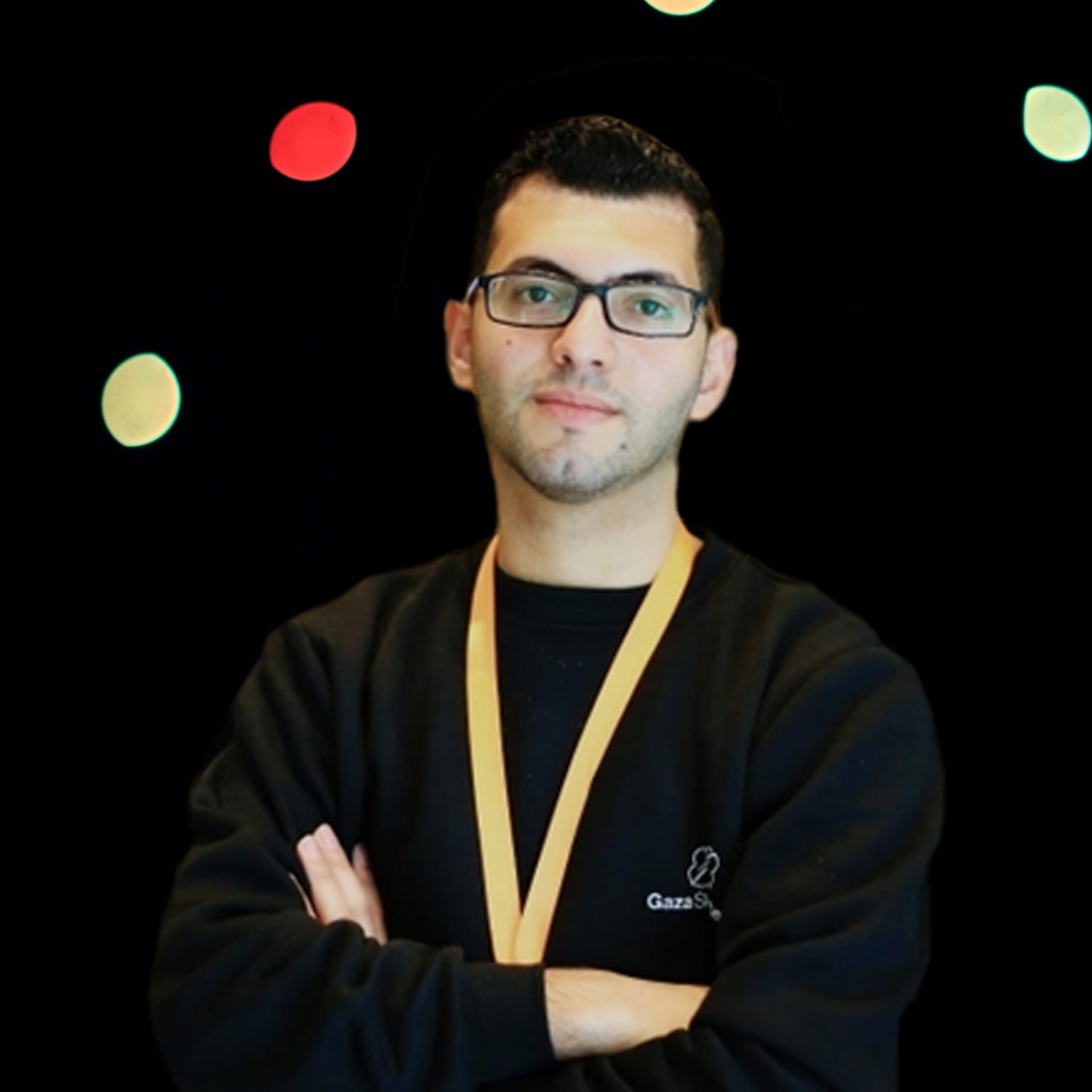 Ahmed Baraka
Technical training Assistant (Khan Younis hub)
Q

ualifying for the Skylancer Academy
What do our graduates say about their experience?
"Fadwa Owida is an architectural engineer who joined the freelance academy as a graphic designer-- setting an example for pursuing your passion. As soon as she started as a freelancer, she was able to work with an Omani and then German company for over 8 months, before recently joining a Saudi company as their Design Director. "I currently work with clients from all over the world, and I'm not stopping there; I'm now working as a UX/UI designer since the day this became my challenge." Fadwa now also acts as one of our Freelancing Mentors for other budding designers.

Fadwa Owida

Architect
Got a question? No problem.
Feel free to contact the Skylancer Academy team for help and guidance via email at any time!
Contact Us